Step 4: Creating the Bot Persona
Before we can dive in to specifying what our bot is going to respond once it has successfully understood user intents, we need to create a personality for the bot. Who is this AI assistant? What is its name?
The choice of persona informs the bot's tone. Does the client want a cheerful and chatty bot? Or a more formal and serious one? Is it appropriate to add humour? What about an avatar?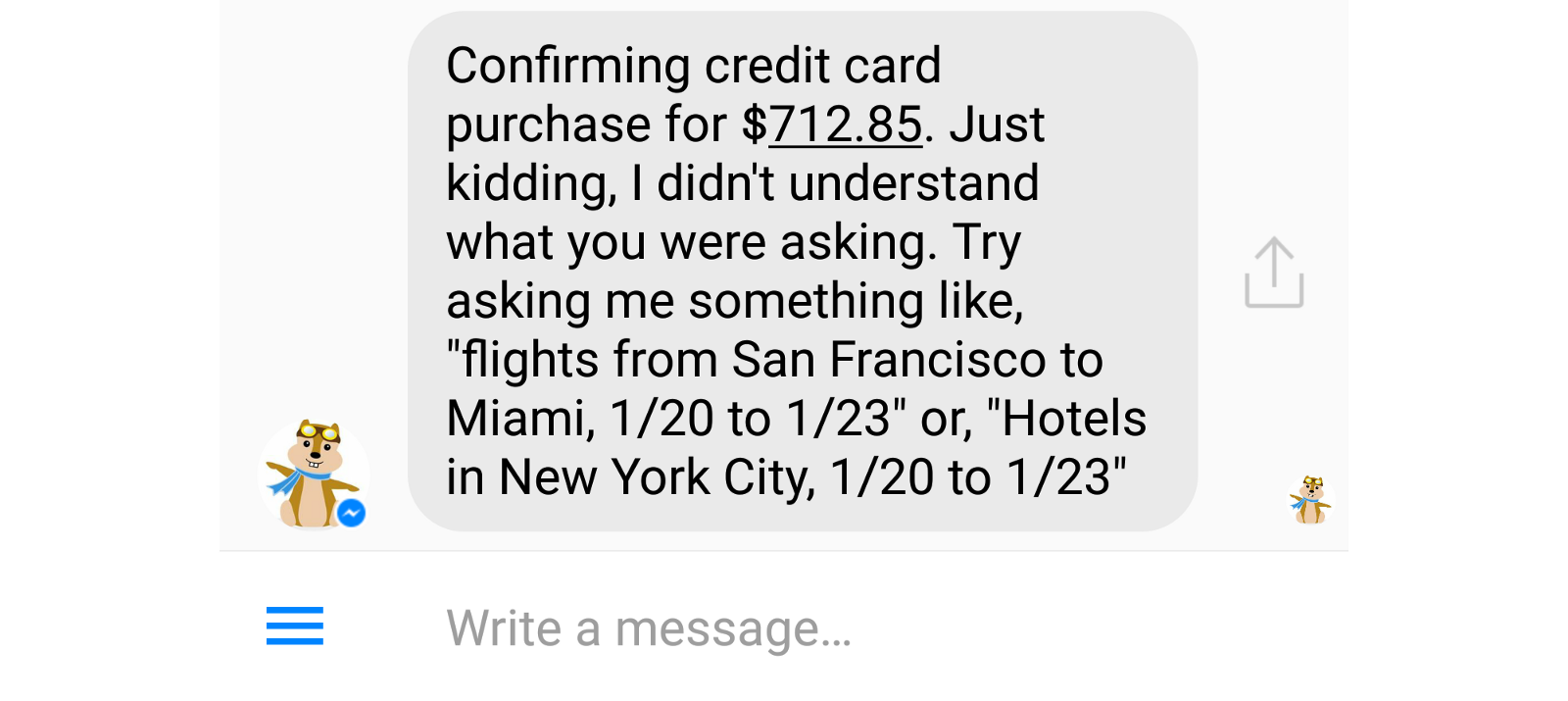 Adding in elements of personality and humour can make for an enjoyable user experience, or sometimes, it can give the user a heart attack. Source: Hipmunk
The persona is created in close conjunction with the client. While this seems like a small part of the process, developing the correct persona is essential as the AI assistant becomes a spokesperson for the client's brand. In this step it's important to draw on the contextual knowledge we gathered in previous steps about what the client's culture and brand are, and who the users are.
For example, how do we build a bot for our fictional client "BankX" that will be aimed at younger users? It should use a tone language the users will relate to, but must still provide a financial service, which may require more formal diction or jargon.

It is not good practice to try to pass off the bot as human – this breaks user trust and reflects poorly on the client. See below for some more best practice tips for designing a bot persona
By facilitating core business processes, our bot becomes the point of contact between the end user and the client's company. A pleasant and memorable experience with the bot not only strengthens the company brand, but also acts as a marketing tool. A carefully crafted personality is not just embellishing - it is vital.
Here are some best practices for incorporating a persona we've gathered along the way: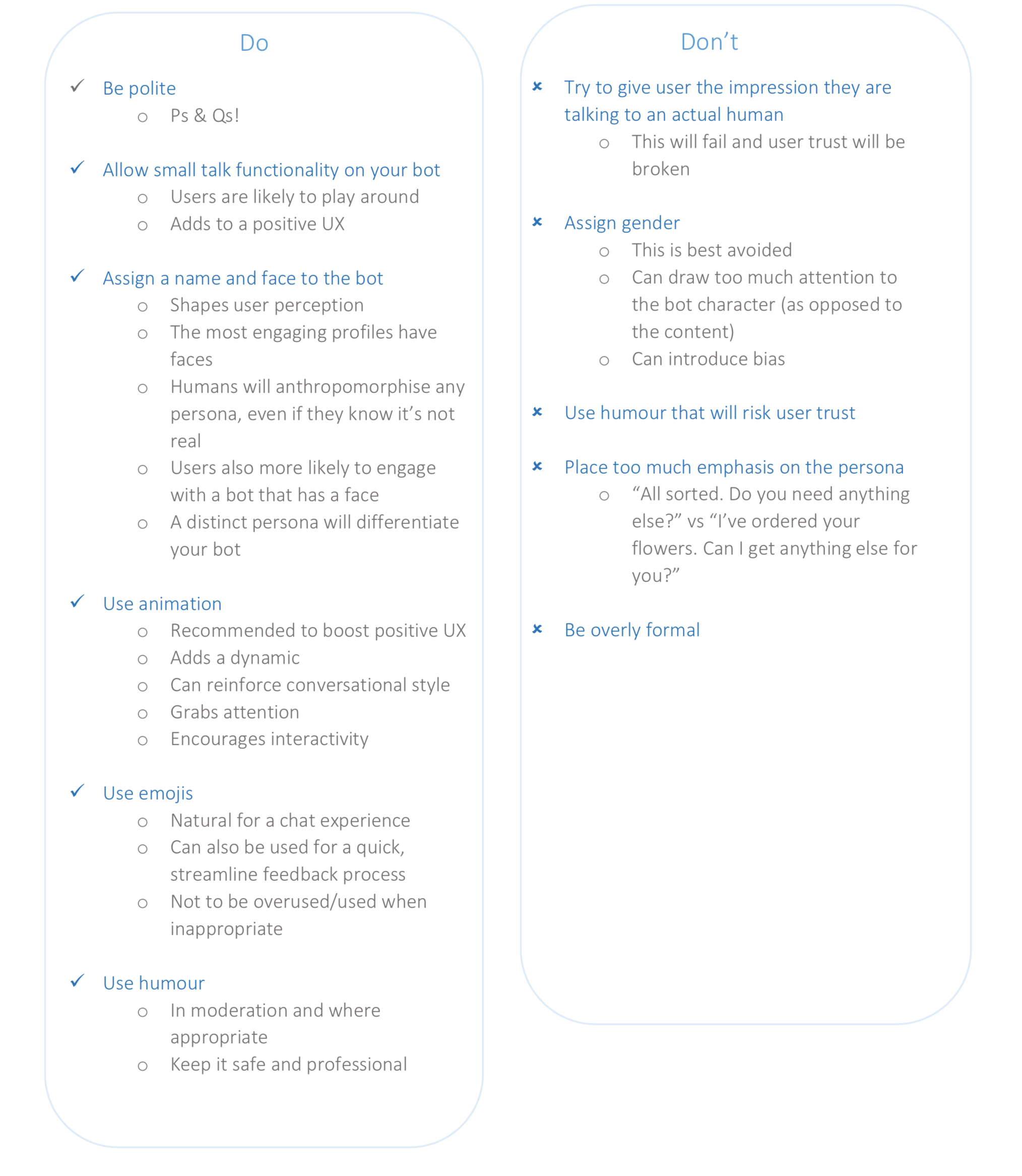 Atura's Conversational User Experience (CUX) best practice guidelines for incorporating personality into a bot, used to guide our discussions with clients and our decisions about the bot
Keeping the bot's persona in mind later when designing for dialogue means we can respond appropriately "in character" with a suitable tone and turn of phrase, while still addressing the requirements of each core intent.
We get more into the dialogue design process next time – check it out here.