Step 2: Determining Core Intents
Once we have an idea of the context of our bot – who will be using it, and how, and why – we move on to examining the actual journey any user might take in order to achieve their aim. We have to consider how users will interact with our bot. What will they try to achieve through any given interaction? These are the user intents.
Intents can be understood as the task or action that the user wants to perform, the aim of the user, or the functionality the user is trying to access. For example, when interacting with a financial AI assistant, a user may want to request information, or view their statements. These goals would be demarcated as the intents "AskAboutFunds" or "GetStatement":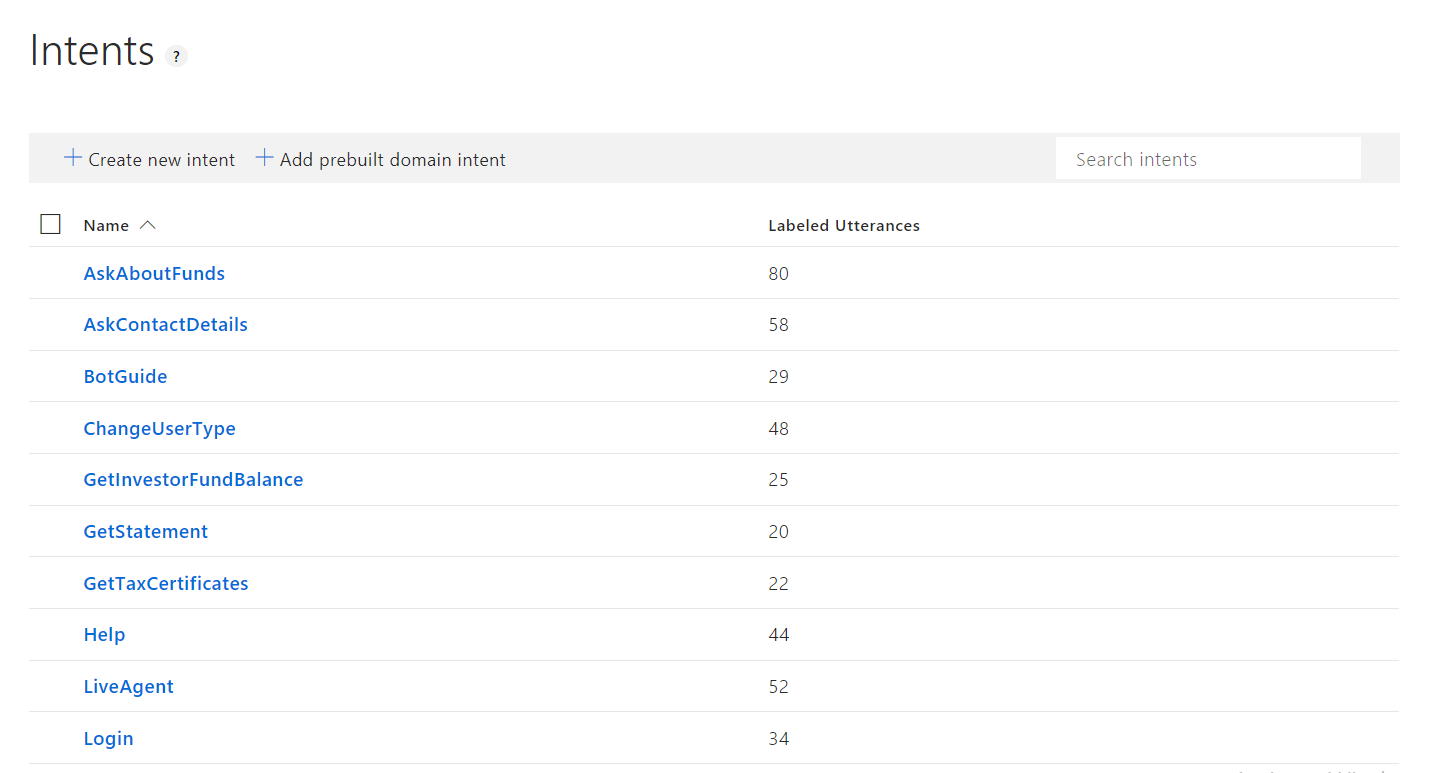 Example of a list of intents on LUIS, an NLP engine (for more on utterances, see our next post)
We compile the list of intents from a variety of sources:
Focus group studies
Internal workshops with business stakeholders
Role-playing sessions
Client FAQs
Call centre or service desk scripts and interaction data
Intents also become important when Natural Language Processing (NLP) features are added to a bot. The list of intents becomes the starting point for training a bot to understand utterances - the free text a user asks the bot. We'll get more into how this all works next time when we talk about utterance mapping.